FURNACE SERVICE & MAINTENANCE IN Nashville, TN
HOME / FURNACE MAINTENANCE
Why Choose Nashville Heating and Cooling For Regular Maintenance Tune-Ups On Your Furnace?
Nashville Heating and Cooling technicians have the experience and expertise to answer any questions you may have about your furnace. We won't try to tack on more work for our sake. We don't send our technicians out with the goal of making as much money on each job as we can, like some other local companies do. Our job is simple - to get you up and running the best way that we can. If it's a quick fix that will last, we'll do that. If we think it's time for you to install a new furnace, we'll recommend that too.
Furnace Maintenance Is Key To Home Heating Reliability and Longevity
You service your car regularly, don't you? It's equally as important that you take care of the system that keeps your home warm day and night, even when wind chills are well below zero. And let's face it, that happens every year here in Nashville, TN. Regular maintenance affords you the peace of mind that you won't feel that cold seep into your home.
Furnaces are currently a very cost effective way to heat your home because natural gas prices are low. Not only that, but high-efficiency natural gas furnaces are up to 97% efficient, making an upgrade to a new unit very cost-effective.
When you call Nashville Heating and Cooling to perform maintenance on your furnace or home heating system we will clean dust, pollen and dirt from your unit that can cause it to be less efficient and cost you money on utilities.
Many emergencies can be avoided by scheduling routine maintenance. Technicians perform a check-up that may lead to red flags that can be addressed before they turn into a middle-of-the-night emergency call. Or worse yet, you come home to burst pipes, water everywhere and a freezing cold home.
Routine furnace maintenance will extend the life of your home heating system which will get you the most bang for you buck for your new furnace installation. Plus, manufacturers require regular maintenance or they may void the warrany on your unit. You wouldn't want that, would you?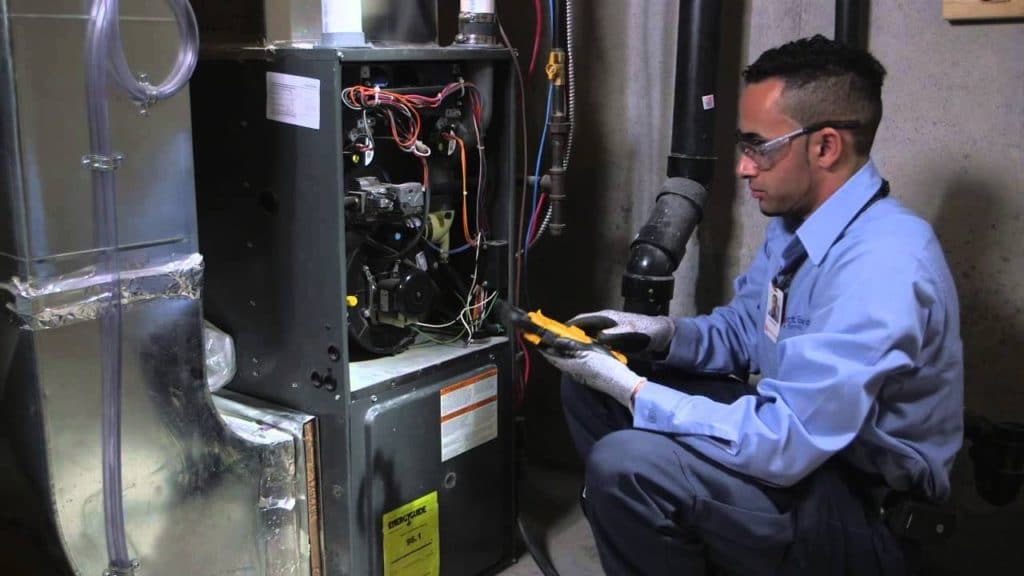 We understand that sometimes things happen that can't be prevented. In the event of an emergency, please don't hesistate to call us. We'll have your furnace pumping heat again in no time. 24 hours a day, 7 days a week. You'll speak directly to an on-call technician when you call after our office hours. No waiting around wondering who is going to show up. Make us your partner in keeping your family safe and cozy all year long. Call 877-813-1053
Some of The Locations We provide furnace service and maintenance for in Tennessee
Scottsboro
,
Radnor
,
Phillips
,
Maplewood
,
Providence
,
Greenville
,
Montague
,
Madison
,
Fair Oaks
,
Antioch
,
Sulphur Springs
,
Hermitage
,
Travis
,
Forest Grove
,
Goodlettsville
,
Rockland
,
Sycamore
,
Bethlehem
,
Hendersonville
,
Morrow
,
Rocksprings
,
Sandy Springs
,
Beech Grove
,
Smyrna
,
Bluefield
,
Rockdale
,
Bethel
,
Neptune
,
Thomasville
,
Greenwood
Nashville Heating and Cooling